A small group of doctors that specialize in the treatment of foot and ankle disorders.
Our Team
Our Services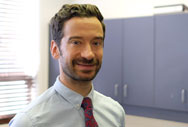 Dr. Artur Kruszelnicki




B.Sc, D.P.M.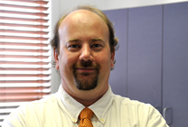 Dr. Jonathon Prosen




B.A., M.Ed., D.P.M.
Both of our doctors are licensed trained forefoot surgeons to perform select soft tissue procedures in our office.
They are also qualified to diagnose and treat the vast majority of foot and ankle conditions with special treatments and procedures; including:
Custom Foot Orthotics
Diabetic Foot Care
Routine Foot Care
Skin Treatment Conditions
Fungal Toenail Treatments
Ingrown Toenail Treatments
Bunion and Hammertoe Treatments
Sport Medicine and Foot Injury Treatments
Our Results
"Thank you so much for all of your help with the healing of my broken foot. You were very realistic and yet positive at the same time. I ended up dancing at the World and North American Irish Dancing Championships, bringing home 2 medals in team dancing (one of which was in the top 10!). I hope that my foot will continue to improve and that I can continue dancing as long as possible. Thanks again for everything, I couldn't have done it without your help."
-Ashton Paulitsch
Frequently Asked Questions
Where are you located?
We are located one block north of Whyte Avenue in the Strathcona Health Centre. See Full Answer→
Do I need a referral from my family physician to see one of your podiatrists?
Although many patients are referred to our office by their physicians, a referral is not necessary. See Full Answer→
Request an Appointment

If you would like to see one of our doctors at our office, please feel free to use our appointment request form to book a time
» Note: If this is your first visit to our clinic, please print, complete, and bring the new patient intake form.